Trade Marketing Essentials
Stop wasting money! Maximize your Trade Marketing ROI with proven strategies to grow profitable sales and gain a competitive advantage
Are you tired of wasting money? Do you feel like an ATM machine with everyone having their hand out? Are you frustrated that you see little, if any, tangible benefit from your promotions? You are not alone!
Trade spending represents around 25% of your gross sales and yet over 70% is wasted.
Let's fix that!
Trade spending includes everything required to get your products onto store shelves and into the hands of shoppers - including online.
Introducing Trade Marketing Essentials, a simple and effective program to give you the skills and confidence to maximize your Trade Marketing ROI. It includes an in-depth, step-by-step approach to walk you through both innovative and the best practices and strategies to help your brand grow and thrive.
Every slight improvement in your Trade Marketing ROI means more runway for sales growth, higher brand valuations and better terms when negotiating with investors. It also provides fuel for more innovation, greater support for mission based causes, more retailers saying "YES" to your products, and much much more.

Where is your brand on the above table?

What could you do with the extra $$,$$$?

This savings will compound every year as you invest in growing profitable sales!

A talented Category Management Expert can help you amplify your results and help you explode sales.

This is not a mini-course. This course goes well beyond the content and insights shared in my PROVEN STRATEGIES TO MAXIMIZE TRADE MARKETING ROI mini-course. This course is for any brand wanting to gain a significant competitive advantage.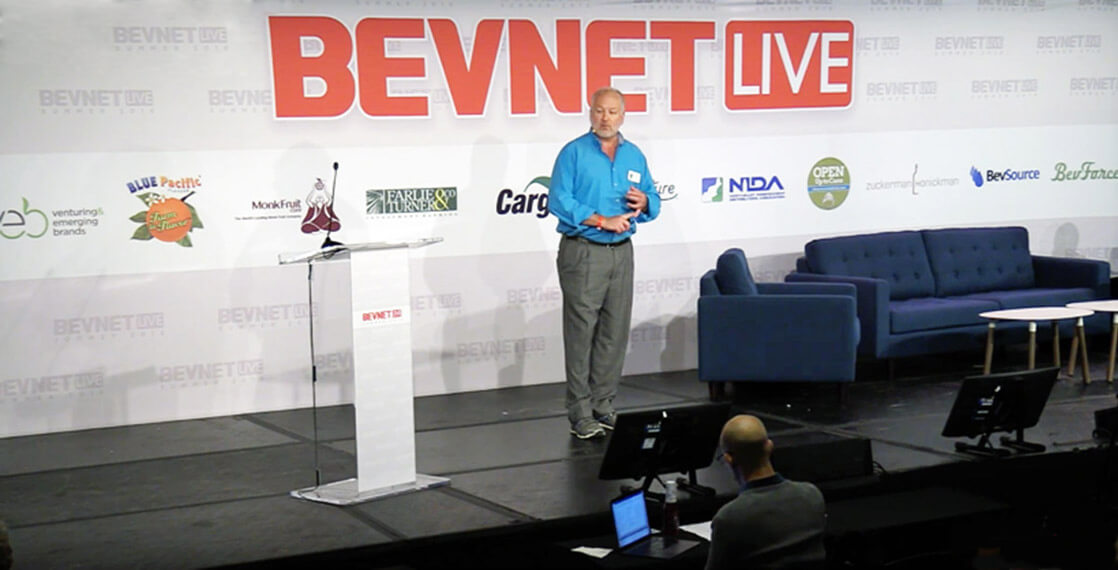 You've put all your love, heart, sweat, and passion into building your brand. Shouldn't your go-to-market strategy be every bit as creative?
This begins with knowing how to maximize your trade marketing ROI. Here is the link to the FREE Promotion Analysis Tool I created to help you confidently grow and scale your brand.
Get Notified When Trade Marketing Essentials Opens
We'll send you an email when the course opens.
Note: I am looking for a few brands interested in gaining early access to the course. This is a limited offer that will not be repeated. The first launch will be a beta launch at a significantly discounted price. I need the help of a few brands to ensure this course addresses all of the challenges you face. You will receive lifetime access to the full course when it goes live without having to pay the full price. Get on the waiting list and please reach out to me with any questions. Click here to schedule a free 30 minute call.
Hello, I'm Dan Lohman.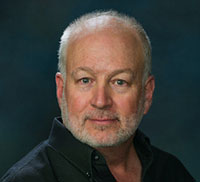 I teach brand owners, entrepreneurs, founders, and their teams how to save time and money with proven strategies to grow sustainable sales and profits. Empowering Brands | Raising The Bar.
You will learn how to get your products onto more store shelves and into the hands of more shoppers, including online.
I created this course to address the challenges and frustrations from the brands I speak to at industry events like Expo West, keynote and featured talks, on my popular Brand Secrets And Strategies podcast, replies to my weekly brand-building newsletter, and more.
This is even more relevant given what's going on in the world today regarding the virus, the lockdowns, and the dramatic impact to our natural community.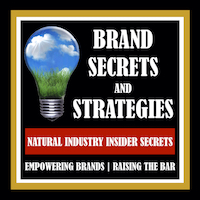 Here are some facts I want you to consider:
People still need to eat.

The best defense against any virus is a healthy diet and lifestyle!


Shoppers want to feel good about the products they buy, products that align with their values.
Your customers need you & your products now more than ever!
Let's make it easy for them to find and buy your products!
In these uncertain times, the best thing I can do is help you level the playing field against big brands, give you more runway from your available resources, and support you with answers to your most pressing questions along with a connected community. You are not alone!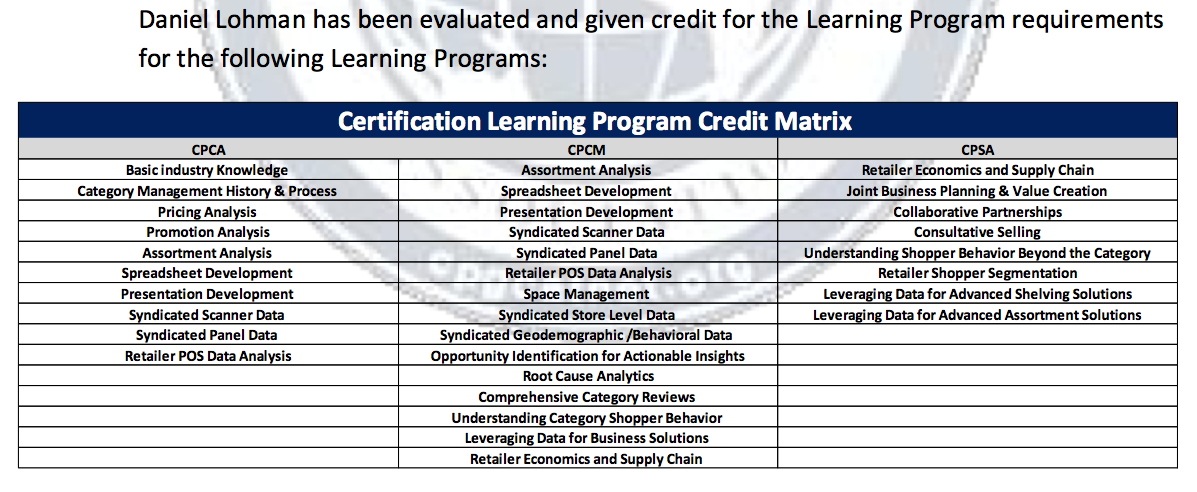 I'm an expert on trade marketing and category management, the first person certified at the highest level of category management proficiency - a Certified Professional Strategic Advisor (CPSA). I've created several revolutionary tools for my clients and former employers in addition to training brands of all sizes from pre-revenue to multi-billion dollars in sales.
These are the strategies I share on my podcast, YouTube channel, webinars, on stages, and throughout all my content.
You can see the course curriculum below. I am continuing to add content to address your specific bottlenecks and the things that keep you up at night.
PRESENTED BY DANIEL LOHMAN, CPSA

ORGANIC AND CPG STRATEGIC ADVISOR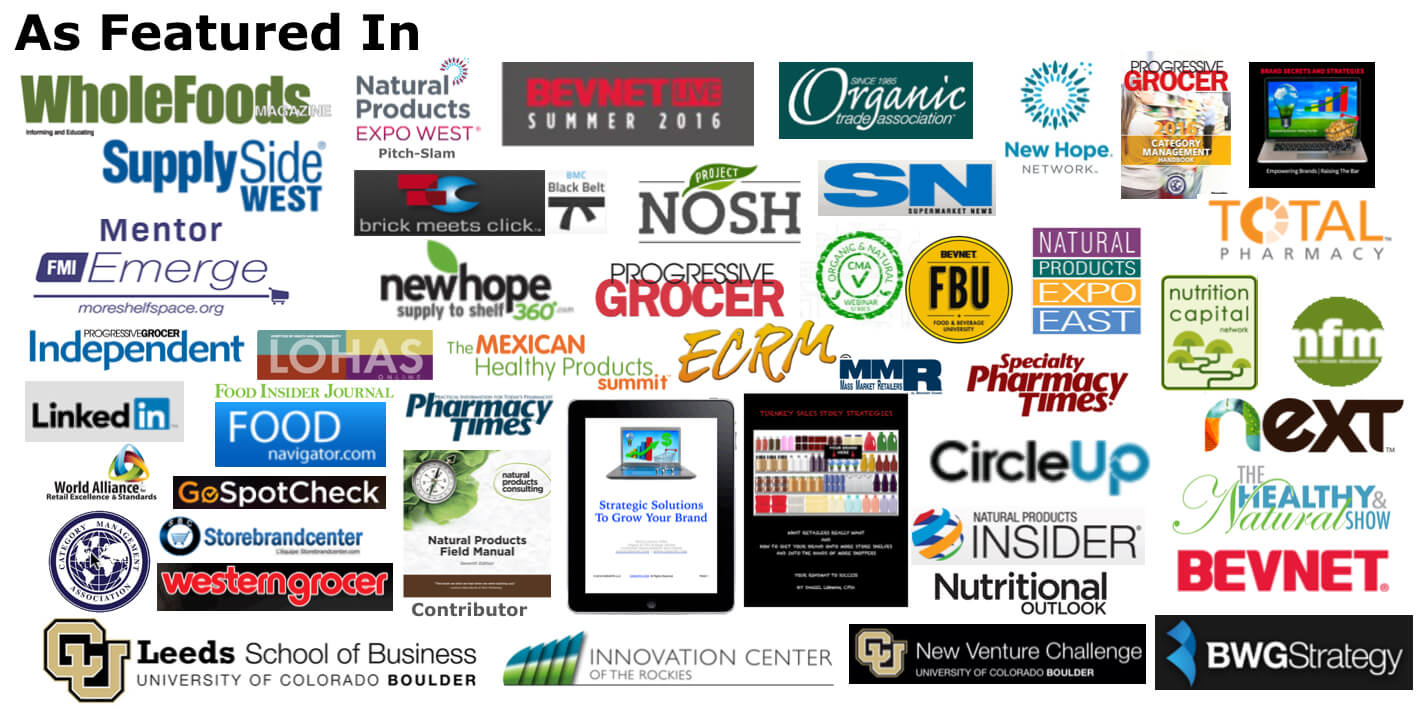 SEND YOUR PODCAST, SPONSOR, TRAINER & SPEAKER INQUIRIES TO: [email protected]
COURSE INFORMATION

HERE'S WHAT'S INCLUDED WITH
TRADE MARKETING ESSENTIALS
Trade Marketing Essentials was created for brands of all sizes. These are skills you and your team need to compete at a highest level. You don't have to be an expert brand marketer to get results like a pro. This course is for you!
Lifetime access to all current and future content - including any content updates and upgrades.
Work at your own pace. Pro tip: for even better results, go through the lessons with your entire team. Brainstorm on creative ways to bake these strategies and insights into your brand's DNA.
Clear step-by-step guidance teaching you how to maximize your Trade Marketing ROI and avoid the pitfalls that derail and even bankrupt other brands.
Regular office hours on Zoom to support you, to help answer your most pressing questions and give you advice to maximize your brand's go-to-marketing strategy.
IN THIS MASTERCLASS
YOU WILL LEARN
1. The biggest reason brands fail and how to NOT become a statistic
Trade spending includes everything needed to promote your brand. Most trade spending is wasted. Learn how to avoid the pitfalls other brands face.
2. How to maximize each and every selling opportunity!
Effective promotions expand runway, grow sales, and maximize your promotional ROI. They are the engine of your business - make certain you use the right fuel.
3. How to not feel like an ATM machine
Retailers and distributors demand you participate in their promotional programs but few if any, help you grow sustainable sales. Learn strategies to choose the best promotions to grow sales and profits and not bankrupt your brand.
4. Why most promotions fail and how to avoid throwing money away
Most brands struggle to measure and evaluate promotional effectiveness. This does not need to be overly complicated. This critical skill determines how long your brand will be around, months, years, or longer. Learn the basic skills to drive profitable sales.
See Course Curriculum Below

This is a Must Attend If...
You are tired of feeling like an ATM and no longer want to be a perpetual fund raiser

Your promotions do little if anything to drive sales

Deductions and fees are sucking the life out of your business

Your promotions fall flat and feel like a waste of money

You're feeling STUCK in your business and you need a roadmap to success

You are confused and overwhelmed looking for direction and guidance

You are tired of being pushed around by big brands

You are frustrated that retailers overlook and ignore your brand

You question the advice and strategy of your advisor, broker, agency, etc

You feel like the deck is stacked against you

You want to save time and money and avoid the top challenges and pitfalls most brands face

You want a blueprint to what's working RIGHT NOW instead of second guessing whether or not the strategies you've been trying are actually going to work

You've been trying to grow sales and get more shoppers but you haven't gained any traction
OVER 80% OF NATURAL BRANDS
FAIL WITHIN THE FIRST YEAR
I AM COMMITTED TO CHANGING THIS!
WHY THIS MATTERS
"There is no specific training in the natural industry
that addresses the common challenges most brands face,
including at any of the business schools, seminars, incubators or accelerators."
"While there are many well-meaning individuals with advice, the sad truth is
more than 80% of start-up brands in our industry fail within their first year."
I am committed to changing this.

Shoppers can't buy your products if they cannot find them. The focus of this, and all my content, is to help you get your products onto more retailers shelves and into the hands of more shoppers - empowering brands and raising the bar.
We've all heard the expression that a picture is worth a 1000 words. Pictures and stories that resonate with us leave a lasting impression far more impactful than facts and figures. This is the primary element in building trust with shoppers. Most shoppers search first for their favorite brand.
The first impression that consumers have of your brand is on a retailer's shelf. You put a lot of energy into branding your packaging - you want it to stand out on a crowded shelf. Your on-shelf brand messaging needs to be consistent across every store. Poor product placement and merchandising are the biggest mistakes most brands make.
This course is closed for enrollment.
Get Notified When Trade Marketing Essentials Opens
We'll send you an email when the course opens.
Frequently Asked Questions
When does the course start and finish?
All of my courses are self paced. The course starts now and never ends! You decide when you start and when you finish.
How long do I have access to the course?
You will have lifetime access to the course.
What if I am unhappy with the course?
We would never want you to be unhappy! If you are unsatisfied with your purchase, contact us in the first 30 days and we will give you a full refund.
How long is the course?
While it's best to go through all modules in one week, you can complete it in one day. To get the most from the course, it's advisable that your team go through the course to achieve maximum benefit. Each module has one easy to digest strategy that you can instantly adopt and make your own - one that you can use to grow sustainable sales and compete more effectively. Remember that the goal is to get your product onto more retailer's shelves and into the hands of more shoppers.
Where can I receive help and support?
Join our private Facebook group. Here is where you can ask questions, engage with our community, and share resources. You can also reach me via email at
[email protected]
Where can I find other courses like this?
Building a brand in retail is challenging. Wouldn't it be great if you just had a roadmap? In response to your feedback and requests for training on specific pain points, I am releasing a series of courses addressing one key topic at a time to guide you, and help you avoid the pitfalls. Click here to learn more about and enroll in these online mini-courses specifically designed to solve your most pressing challenges and questions, help grow sales and save you valuable time and money: www.cms4cpg.com/courses. It's your roadmap to success
Where can I find other free resources?
Look for my weekly newsletter, including my "Tip Of The Week" in your inbox. If you haven't already, head over to my Start Here page and subscribe. Other helpful resources include reading my articles and listening to my Brand Secrets and Strategies podcasts which can be found on www.BrandSecretsandStrategies.com. While you're there, make sure to also check out the Resources tab. Here you will find many free downloads and tools to grow your brand and save you valuable time and money!
COURSE CURRICULUM

Trade Marketing Essentials
Welcome
What You Will Learn

How To Get The Most From This Course

Additional Resources and how to use them

Invest in yourself - don't farm this out!
Trade Marketing Basics
What is trade marketing and why does it matter?

How to maximize your Trade Marketing ROI

Trade marketing 101 - the basics

Why Trade Marketing is important

Trade marketing and investors - making you brand more attractive

Trade marketing for natural brands

What is Trade Spending?

What Is The Real Objective Of A Promotion

The customer journey and promotion management

What role does trade marketing play in your growth strategy

Industry terms and what you need to know

The rules - what you need to know

The anatomy of a promotion

Brokers and Trade Marketing

Trade Marketing Strategies That Grow Sales And Profits
Trade Marketing Essentials
The benefits to overall market basket growth - start here

Rolling up trade marketing to a single unified brand strategy

Planning ahead - the benefits

Trade marketing goal setting - you can not hit a target you don't aim for

How to tie trade marketing plan to sales and marketing

Measures you need to pay attention to

Multi-channel approach

Creative trade strategies including co-promoting, dual merchandising, etc

How often should you promote and how aggressively (how deep)

Account-specific trade marketing strategies

In-store demo strategies to maximize promotions

Best practices and processes that help you reach your targets

Discounts and allowances

Essential Strategies To Maximize Your Trade Marketing ROI
Forecasting And Planning
Trade marketing and it's impact on your P&L

Trade marketing, your P&L, income statement, etc

Trade Marketing Forecasting

Fund management

Trade marketing calendars

Tools (promotion ROI calculator, etc)

Trade promotion management optimization

Demand planning, forecasting, and inventory management
Executing your Trade Marketing Strategy
Every thing is negotiable

Promotional agreements - what you need to know

Effective trade management across multiple retailers and multiple events

Trade shows and events - what you need to know to maximize ROI

Preparing Broker partners for effective representation

Distributors in the trade marketing process

How do shipments impact trade marketing

How to just say no to a promotion that does not align with your objectives

Scorecards and KPI's
Retail Execution
What is Retail Execution

Retail execution - success strategies to maximize your ROI

Brokers & retail execution

Information is your ally

Settling Promotions
What are deductions and how can they cripple your growth

Effective strategies to manage deductions & other settlements
Post Promotions Analysis And Evaluation
Review strategies - where to begin and what to focus on

How to avoid analysis paralysis

Data harmonization

Measuring promotional effectiveness

ROI break even analysis

Know your numbers

Review strategies to improve future promotions
Next steps
Recap

Rinse and repeat - strategies to add rocket fuel to your sales and profits

Trade Marketing Over Time - When you need to consider evolving from spreadsheets- TPM & TPO

Office Hours
Bonus Content
The rapid emergence of new brands and how a trade marketing strategy enables profitable progress

Your most pressing questions answered video
** Content may change with student feedback
Get Notified When Trade Marketing Essentials Opens
We'll send you an email when the course opens.
Image is the property of CMS4CPG LLC, distribution or reproduction is expressively prohibited.