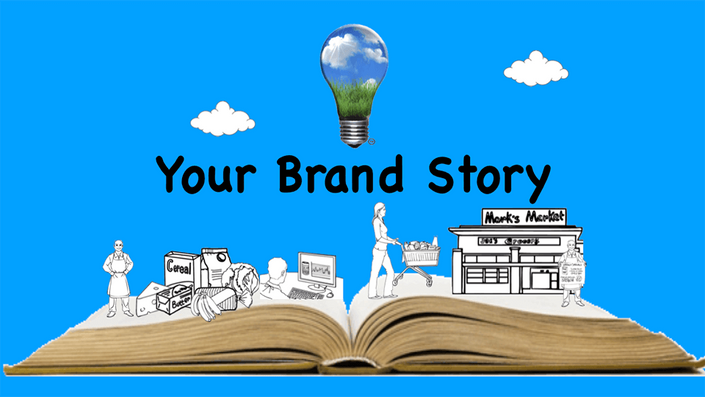 Turnkey Sales Story Strategies
How To Get Your Brand On The Shelf, Expand Distribution and Understand What Retailers REALLY want - Your Roadmap To Success
Have you ever wished you had a magic strategy to outperform other brands. Now you do!
For any brand that has the discipline to complete this course and bake these strategies into their DNA, you can gain a significant and sustainable competitive advantage.
Retail is expensive - its pay to play. You need a healthy foundation to grow your brand on. You also need a secret weapon other brands overlook, ignore, or don't know about to grow sales and profits. This course has both!
Proven Strategies To Grow Sales And Profits For Your Natural Food Brand
In This Masterclass
YOU WILL LEARN
1. How to not become a statistic - why most brands fail!
Over 80% of natural brands fail within the first year. This is largely due to faulty brand positioning. Learn strategies to help you get your product onto more store shelves and into the hands of more shoppers
2. The importance of a solid brand strategy (foundation) before you launch - before your next sale
Hint: A solid brand strategy, or go-to-market strategy, is critical to your success. You will never hit a target you don't aim for. This can determine how long your brand will be around, 6 months, a year, a decade or longer. It costs a lot more to do things wrong and correct them later. Learn strategies others overlook that can give you a significant and sustainable competitive advantage
3. How a compelling brand story drives sustainable sales and profits, one that resonates with shoppers and retailers
Stories that connect and resonate with us leave a lasting impression. They paint a picture in our minds. This is how you ensure your brand is memorable. Your brand story needs to be told consistently with the same passion, enthusiasm, and authenticity as originally told by the founder. This is how you convert occasional customers into loyal evangelists
4. Why being a leader in your category can explode your sales growth
Hint: most brands fail due to poor execution. Flawless execution is the fastest path to sales success. Learn strategies other brands overlook
See Course Curriculum Below

This is a Must Attend If...
You're feeling STUCK in your business and you need a roadmap to success

You want a blueprint to what's working RIGHT NOW instead of second guessing whether or not the strategies you've been trying are actually going to work

You've been trying to grow sales and get more shoppers but you haven't gained any traction

You are confused and overwhelmed looking for direction and guidance

You have an idea but don't know where to begin or how to launch

You are tired of being pushed around by big brands

You are frustrated that retailers overlook and ignore your brand

You are having a hard time getting distribution and shelf placement

Your shoppers complain that they cannot find your products where they shop

Your promotions fall flat and feel like a waste of money

You question the advice and strategy of your advisor, broker, agency, etc

You are tired of feeling like an ATM and no longer want to be a perpetual fund raiser

You feel like the deck is stacked against you

You want to save time and money and avoid the top challenges and pitfalls most brands face
OVER 80% OF NATURAL BRANDS
FAIL WITHIN THE FIRST YEAR
I AM COMMITTED TO CHANGING THIS
I HAVE A SPECIAL SURPRISE FOR YOU!

Because giving back to our community
and helping healthy brands succeed is so important to me,
I have decided to offer this
Turnkey Sales Story Strategies course
at no charge.
($1997.00 value)
IT'S MY FREE GIFT TO YOU!
WHY THIS MATTERS
"There is no specific training in the natural industry
that addresses the common challenges most brands face,
including at any of the business schools, seminars, incubators or accelerators."

"While there are many well-meaning individuals with advice, the sad truth is
more than 80% of start-up brands in our industry fail within their first year."

I am committed to changing this.
Shoppers can't buy your products if they cannot find them. The focus of this, and all my content, is to help you get your products onto more retailers shelves and into the hands of more shoppers - empowering brands and raising the bar.
We've all heard the expression that a picture is worth a 1000 words. Pictures and stories that resonate with us leave a lasting impression far more impactful than facts and figures. This is the primary element in building trust with shoppers.
Most shoppers search first for their favorite brand. The first impression that consumers have of your brand is on a retailer's shelf. You put a lot of energy into branding your packaging - you want it to stand out on a crowded shelf. Your on-shelf brand messaging needs to be consistent across every store. Poor product placement and merchandising are the biggest mistakes most brands make.
Shoppers literally have unlimited choices when it comes to where they spend their hard-earned money. Every retailer, both traditional and online, are fighting for every shoppers attention. Online retailers have a significant competitive advantage in that they can be more flexible with pricing and promotion compared to their traditional retail competitors. In addition, online retailers have a much greater opportunity to educate shoppers about the products they sell.
Traditional brick and mortar retailers need to work hard to level the playing field if they want to succeed. The best way to do this is to partner with the brands they sell. The most effective strategy for every retailer is to develop strategies that encourages your unique consumer to shop their store. This is where you come in and why this course is so important.
WHAT'S INCLUDED IN THIS FREE COURSE?
HERE IS WHAT YOU WILL RECEIVE
AND WHAT YOU WILL LEARN:
In this self-paced course, you will receive access to several informative podcasts with top industry leaders, CEOs and founders of successful brands who candidly share insider secrets in addition to the following five easy to follow video lesson modules:
MODULE 1 - KNOWLEDGE IS POWER
Learn what retailers REALLY want.
Savvy retailers already know how your brand is performing on their shelves. Unfortunately, relying on canned topline reports is simply not enough to land shelf space. You will learn how to craft a compelling fact-based selling story from actual insights that resonate with retailers and shoppers.
Learn what the big brands know.
Let's face it, if you want to play at the level of the big brands, you need to BE at their level. The easiest way to level the playing field is by providing actionable insights to retailers that they do not have access to and that other brands are not providing.
MODULE 2 - STORY TELLING SECRETS
Few brands communicate with the same passion, enthusiasm, and knowledge of the founder when they speak with retailers and consumers. Your selling story extends beyond the four corners of your package. The selling process never stops.
Learn how to craft a powerful selling story that captures the authentic appreciation your customers share with their communities and speak in one unified voice consistently to amplify your brands selling story. You will also learn how to present a compelling sales story for your brand to retailers, brokers, distributors or investors.
MODULE 3 - MERCHANDISING RECOMMENDATIONS
Stand out on a crowded shelf. Learn the success strategies and action steps required to get preferential merchandising.
Ensure that shoppers can easily find your products wherever they shop. Being found is critical to your success. Shoppers can't buy your products if they can't find them. Learn how to help retailers drive more shoppers to their shelves leveraging the strengths of your brand.
Give shoppers what they want. Learn how to help retailers improve the shopper's journey and convert casual customers into loyal evangelists.
MODULE 4 - EFFECTIVE PROMOTIONS
Most promotional spending is wasted doing little to grow predictable sales. Are you tired of feeling like an ATM machine? There is a better way. Learn how to maximize your trade spending, grow sales, get your products onto more retailer's shelves and into the hands of more shoppers.
Building a brand is very capital intensive. You will learn how to get more runway out of your resources and establish your brand as a category leader, opening the door to incremental promotional and merchandising opportunities.
MODULE 5 - CONNECTING THE DOTS
Armed with this knowledge, you will gain a significant competitive advantage and learn how to become a value-added partner with retailers.
COURSE PARTICIPANTS WHO COMPLETE THIS COURSE WILL ALSO RECEIVE
Lifetime access to this course so that you can review it anytime
Exclusive access to our private course community group on Facebook (by invitation only)
BONUSES
Exclusive future course bundle discounts and bonus material ($500.00 value)
Please share this information with your team, colleagues,
or anyone you feel might also benefit from this free course.
See you inside!
PRESENTED BY DANIEL LOHMAN, CPSA

ORGANIC AND CPG STRATEGIC ADVISOR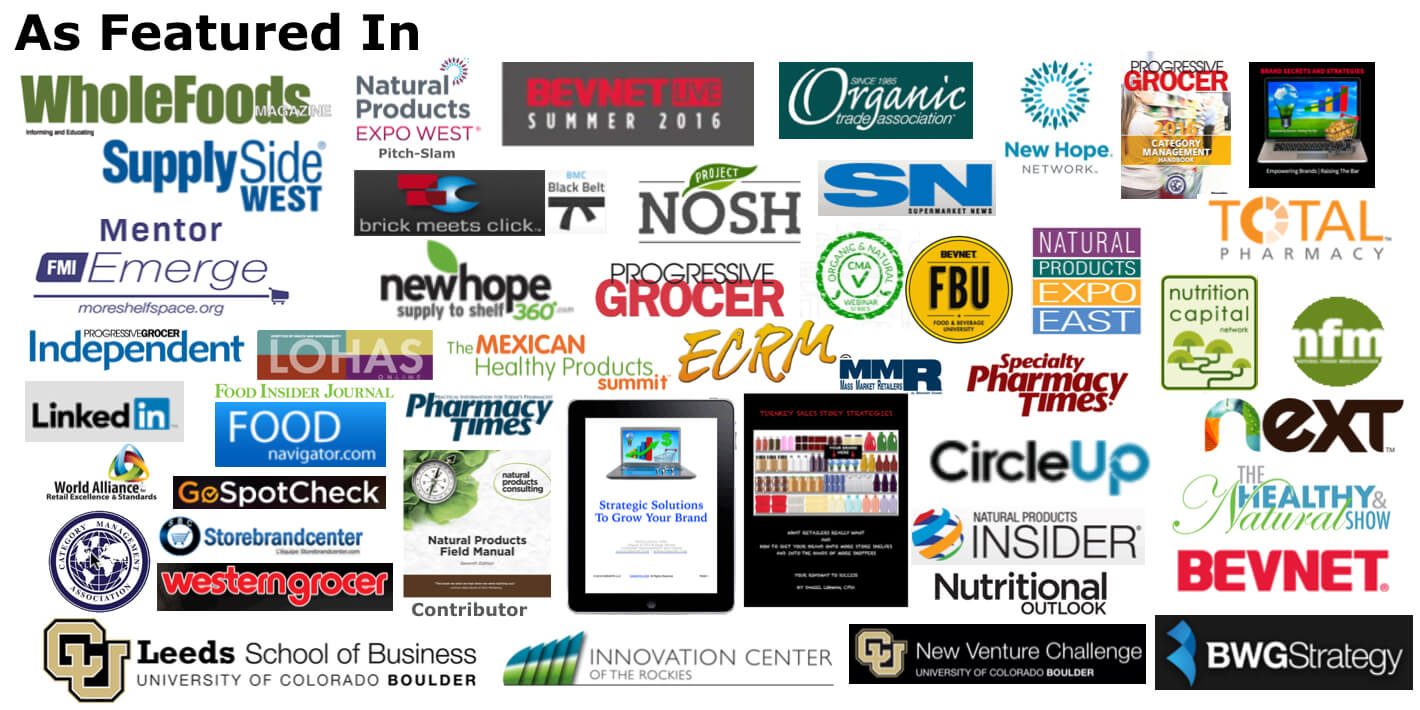 SEND YOUR PODCAST, SPONSOR, TRAINER & SPEAKER INQUIRIES TO:
Your Instructor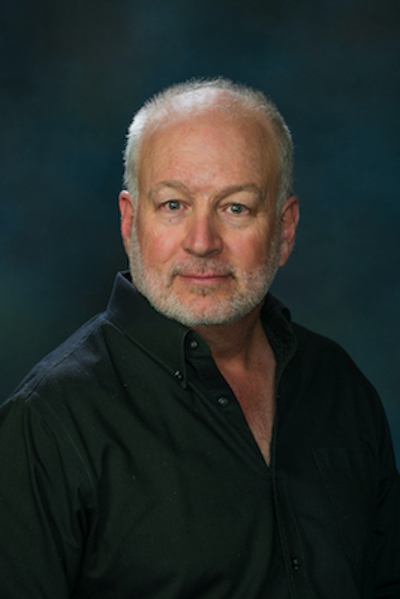 Hello, I'm Dan Lohman.
I teach brand owners, entrepreneurs, founders, and their teams how to save time and money with proven strategies to grow sustainable sales and profits. Empowering Brands | Raising The Bar.
You will learn how to get your products onto more store shelves and into the hands of more shoppers, including online.
I created this course to address the challenges and frustrations from the brands I speak to at industry events like Expo West, keynote and featured talks, on my popular Brand Secrets And Strategies podcast and YouTube Channel, replies to my weekly brand-building newsletter, and more.
This is even more relevant given what's going on in the world today regarding the virus, the lockdowns, and the dramatic impact to our natural community.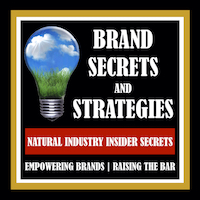 Here are some facts I want you to consider:
People still need to eat.

The best defense against any virus is a healthy diet and lifestyle!


Shoppers want to feel good about the products they buy, products that align with their values.
Your customers need you & your products now more than ever!
Let's make it easy for them to find and buy your products!
In these uncertain times, the best thing I can do is help you level the playing field against big brands, give you more runway from your available resources, and support you with answers to your most pressing questions along with a connected community. You are not alone!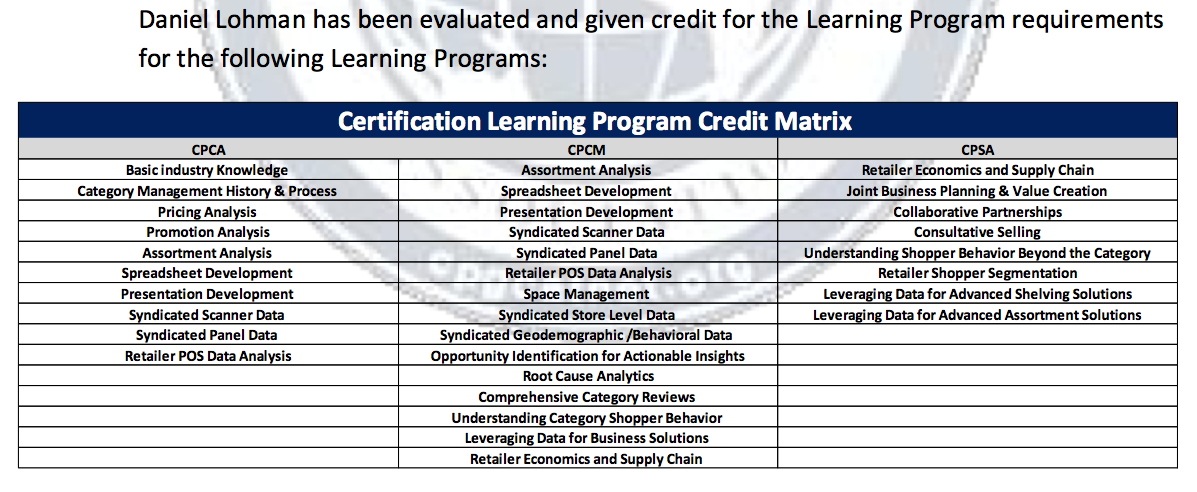 I'm an expert on trade marketing and category management, the first person certified at the highest level of category management proficiency - a Certified Professional Strategic Advisor (CPSA). I've created several revolutionary tools for my clients and former employers in addition to training brands of all sizes from pre-revenue to multi-billion dollars in sales.
These are the strategies I share on my podcast, YouTube channel, webinars, on stages, and throughout all my content.
You can see the course curriculum below. I am continuing to add content to address your specific bottlenecks and the things that keep you up at night.
PRESENTED BY DANIEL LOHMAN, CPSA

ORGANIC AND CPG STRATEGIC ADVISOR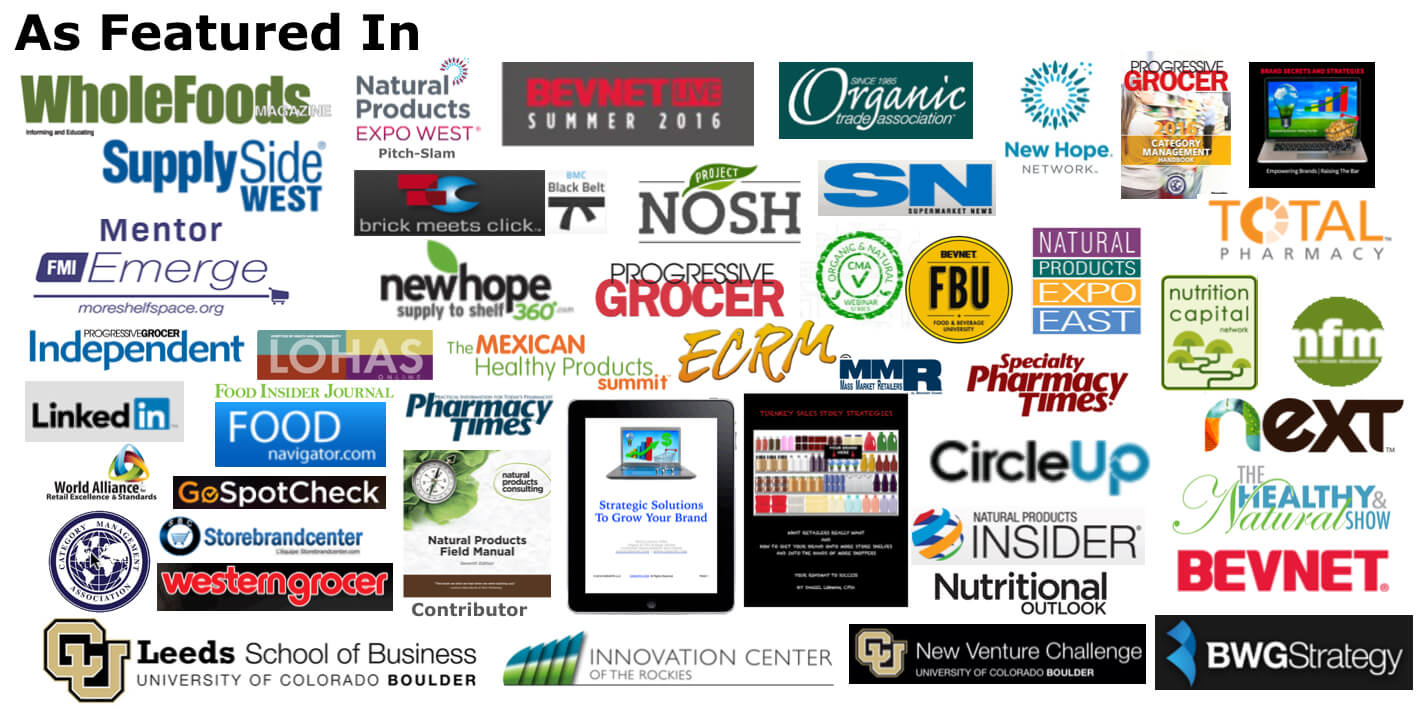 SEND YOUR PODCAST, SPONSOR, TRAINER & SPEAKER INQUIRIES TO: [email protected]
Listen to this short podcast episode below…
Is your brand strategy to run a sprint or a marathon? Knowing the health of your brand will help you gain a significant competitive advantage. Healthy brands live longer requiring less capital and give you more runway to grow sustainable sales.
Retail Solved! Proven strategies to get your brand onto more store shelves and into the hands of more shoppers. Scale & grow your natural foods' brand with confidence with profitable actionable insights validated by industry experts, CEOs, Founders, and Thought Leaders who candidly and openly share their brand-building and brand strategy advice to grow your food business.
Be inspired by the healthy brands you see at the Natural Products Expo's, Expo West, The Fancy Food shows, The Whole Foods Market, and other natural grocery stores. Want more sales? Tired of feeling like an ATM Machine? You're not alone! Learn actionable tips and insights, as well as guerrilla marketing strategies your competitors don't know or overlook to explode your sales and profits.
The Brand Secrets and Strategies podcast is an audio natural products accelerator/incubator for all food and beverage brands, real food brands, food startups, emerging brands, health-focused brands, and natural retailers. It teaches food entrepreneurs proven strategies to grow sales and profits that work across all categories and channels, including online, so that you can level the playing field with big brands and stand out on the crowded shelf. Your Brand Secrets And Strategies podcast host and brand strategist is Daniel Lohman. Hit subscribe and get ready to take your natural foods brand to the next level and beyond.
Empowering Brands | Raising The Bar. C-Suite Radio
"Dan has keen insights into both the plant based and natural foods markets, derived from a lifetime of experience. He brings a unique understanding of what makes brands tick and how they can take advantage of undeveloped trends and is great interviewer!"
– Seth Tibbott, Founder And Chairman, Tofurky
_____
"Listening to a half a dozen of your podcasts with the breadth of them being as many as they are, you can listen to half of those and get an MBA in entrepreneurship"
– Scott Jensen, CEO of Rhythm Superfood and Stubbs Legendary BBQ Sauce
_____
"Dan and I talk about what retailers and shoppers really want, how to get your brand on the shelf, market changes, insights, trends, small brands and the future of the CPG industry!" "Always a great time and discussion with Dan!!!! One of the smartest most intuitive natural food leaders in the industry – thanks for having me on!"
– Phil Lempert, CEO Consumer Insight, The Lempert Report, SupermarketGuru, Forbes.com, Spoon Guru, host USFRA's Farm Food Facts podcast
_____
"Scaling mission-based brands takes a specific playbook. Brand Secrets And Strategies podcast sheds light on getting to shelf … it's working for HonestTea and BeyondMeat"
– Seth Goldman, Honest Tea and Beyond Meat
____
"Awesome to see BMC Black Belts Michael Sansolo and Dan Lohman in such a great conversation about the importance of remaining relevant at retail and with shoppers"
– Bill Bishop, Chief Architect, Brick Meets Click and Williard Bishop Consulting
____
"Daniel is the foremost expert in brand building in today's marketplace. Daniel's common sense approach to helping all companies from small to large become successful in a sound process. Daniel provides passion and intelligence to ensure your success in every retail format. Daniel provides sound strategies to guide your brand for increasing, profitable sales. I've been a follower of Daniel's for years, I feel his process makes sense in today's competitive business environment."
– Michael J. O'Donnell, The Belmullet Food and Beverage Group, LLC
Frequently Asked Questions
When does the course start and finish?
All of my courses are self paced. The course starts now and never ends! You decide when you start and when you finish.
How long do I have access to the course?
You will have lifetime access to the course.
How long is the course?
While it's best to go through all modules in one week, you can complete it in one day. To get the most from the course, it's advisable that your team go through the course to achieve maximum benefit. Each module has one easy to digest strategy that you can instantly adopt and make your own - one that you can use to grow sustainable sales and compete more effectively. Remember that the goal is to get your product onto more retailer's shelves and into the hands of more shoppers.
Where can I receive help and support?
Join our private Facebook group. Here is where you can ask questions, engage with our community, and share resources.
Where can I find other courses like this?
Building a brand in retail is challenging. Wouldn't it be great if you just had a roadmap? In response to your feedback and requests for training on specific pain points, I am releasing a series of courses addressing one key topic at a time to guide you, and help you avoid the pitfalls. Go to RetailSolved.com/courses to learn more about and enroll in these online mini-courses specifically designed to solve your most pressing challenges and questions, help grow sales and save you valuable time and money, It's your roadmap to success
Where can I find other free resources?
My website is dedicated to helping you grow and scale your brand. It's chocked full of brand-building guides, tips and advice from myself and the leading thought leaders in our industry on the Brand Secrets and Strategies Retail Solved podcast and YouTube channel. Start with the 30 Days To Prosperity Challenge. No matter where you are in your business, it will help you shore up your foundation and give you the edge you deserve. Go to RetailSolved.com/30DayChallenge to get started. Trade marketing is an area that every brand struggles with. Learn ways to cut excessive costs and gain a significant competitive edge by maximizing your trade marketing ROI. There's even a free Trade Marketing ROI Calculator on my website: RetailSolved.com/PromotionROI
Course Curriculum
Welcome
Available in days
days after you enroll
Module 1 - Knowledge Is Power
Available in days
days after you enroll
Module 2 - Story Telling Secrets
Available in days
days after you enroll
Image is the property of CMS4CPG LLC, distribution or reproduction is expressively prohibited.