WHAT RETAILERS REALLY WANT BRAND BUILDING STRATEGIES
The secret to sales success begins with knowing what retailers REALLY want. Learn critical strategies to grow sales and win at retail
The goal of most brands is to get on a store shelf and be featured by that retailer. It's not as simple as it sounds. You need to know what retailers want and expect from the brands they sell. Learn what you need to know - this is your roadmap for success
Proven Strategies To Grow Sales And Profits For Your Natural Food Brand
COURSE REGISTRATION INCLUDES A FREE 30-MINUTE CONSULT!

In This Masterclass
YOU WILL LEARN
1. What retailers REALLY need
Retailers need insights, actionable insights. Few brands help guide their retailer partners to drive sustainable sales by leveraging the strength of their brand. Learn how to be more than just another brand on a retailer's shelf. Become a category leader
2. How canned topline reports fail to highlight your brand's impact on category growth
Savvy retailers already know how your brand is performing on their shelves. Sharing the same mundane reports as your competition DOES NOTHING to differentiate your brand. Learn strategies to give retailer what they REALLY want
3. How to help retailers grow category profits with your brand
Natural brands contribute more to category growth than their mainstream counterparts. It's easy for brands with deep pockets to "buy" sales volume BUT this usually pulls profitable growth from the category. Learn how to leverage your brand health to gain preferential merchandising and promotional opportunities
4. How to convert occasional customers into loyal evangelists
Give shoppers what they want and make it easy for them to find it. Sounds simple and it is. Traditional strategies overcomplicate the shopper's journey. Let's fix this!
See Course Curriculum Below

This is a Must Attend If...
You want to save time and money and avoid the top challenges and pitfalls most brands face

You want a blueprint to what's working RIGHT NOW instead of second guessing whether or not the strategies you've been trying are actually going to work

You've been trying to grow sales and get more shoppers but you haven't gained any traction

You are frustrated that retailers overlook and ignore your brand

You are tired of feeling like an ATM and no longer want to be a perpetual fund raiser

You're feeling STUCK in your business and you need a roadmap to success

You are confused and overwhelmed looking for direction and guidance

You are tired of being pushed around by big brands

You are having a hard time getting distribution and shelf placement

Your promotions fall flat and feel like a waste of money

You question the advice and strategy of your advisor, broker, agency, etc
OVER 80% OF NATURAL BRANDS
FAIL WITHIN THE FIRST YEAR
I AM COMMITTED TO CHANGING THIS
WHAT'S INCLUDED IN THIS COURSE?
HERE IS WHAT YOU WILL RECEIVE
AND WHAT YOU WILL LEARN:
In this self-paced course, you will receive access to several informative podcasts with top industry leaders, CEOs and founders of successful brands who candidly share insider secrets in addition to the following easy to follow video lessons:
WHY THIS MATTERS
"There is no specific training in the natural industry
that addresses the common challenges most brands face,
including at any of the business schools, seminars, incubators or accelerators."
"While there are many well-meaning individuals with advice, the sad truth is
more than 80% of start-up brands in our industry fail within their first year."
I am committed to changing this.

Shoppers can't buy your products if they cannot find them. The focus of this, and all my content, is to help you get your products onto more retailers shelves and into the hands of more shoppers - empowering brands and raising the bar.
We've all heard the expression that a picture is worth a 1000 words. Pictures and stories that resonate with us leave a lasting impression far more impactful than facts and figures. This is the primary element in building trust with shoppers. Most shoppers search first for their favorite brand.
The first impression that consumers have of your brand is on a retailer's shelf. You put a lot of energy into branding your packaging - you want it to stand out on a crowded shelf. Your on-shelf brand messaging needs to be consistent across every store. Poor product placement and merchandising are the biggest mistakes most brands make.
COURSE PARTICIPANTS WHO COMPLETE THIS COURSE WILL ALSO RECEIVE
Lifetime access to this course so that you can review it anytime
Exclusive access to our private course community group on Facebook (by invitation only)
BONUSES
A free 30-minute phone consultation to ask me anything ($150.00 value)
Exclusive future course bundle discounts and bonus material ($500.00 value)
Listen to this short podcast episode below…
The goal of most brands is to get on a store shelf and be featured by that retailer. It's not as simple as it sounds. You need to know what retailers want and expect from the brands they sell. Learn what you need to know - this is your roadmap for success

The Brand Secrets and Strategies podcast is an audio natural products accelerator for food startups, entrepreneurs, emerging health-focused brands and retailers. It's radically different and raising the bar in our industry. We rise by lifting others. I remain passionate about our industry, mission-based brands, making a healthier way of life more accessible and raising the bar.
In addition to sharing my 25 years of experience, well known industry thought leaders, CEO's and Founders of successful industry organizations and brands candidly share their insider secrets and advice with you. Learn actionable insights and strategic solutions to grow your brand, avoid the pitfalls and save valuable time and money.
"Listening to a half a dozen of your podcasts with the breadth of them being as many as they are, you can listen to half of those and get an MBA in entrepreneurship"
-Scott Jensen, CEO of Rhythm Superfood and Stubbs Legendary BBQ Sauce
Please share this information with your team, colleagues,
or anyone you feel might also benefit from this free course.
See you inside!
PRESENTED BY DANIEL LOHMAN, CPSA

ORGANIC AND CPG STRATEGIC ADVISOR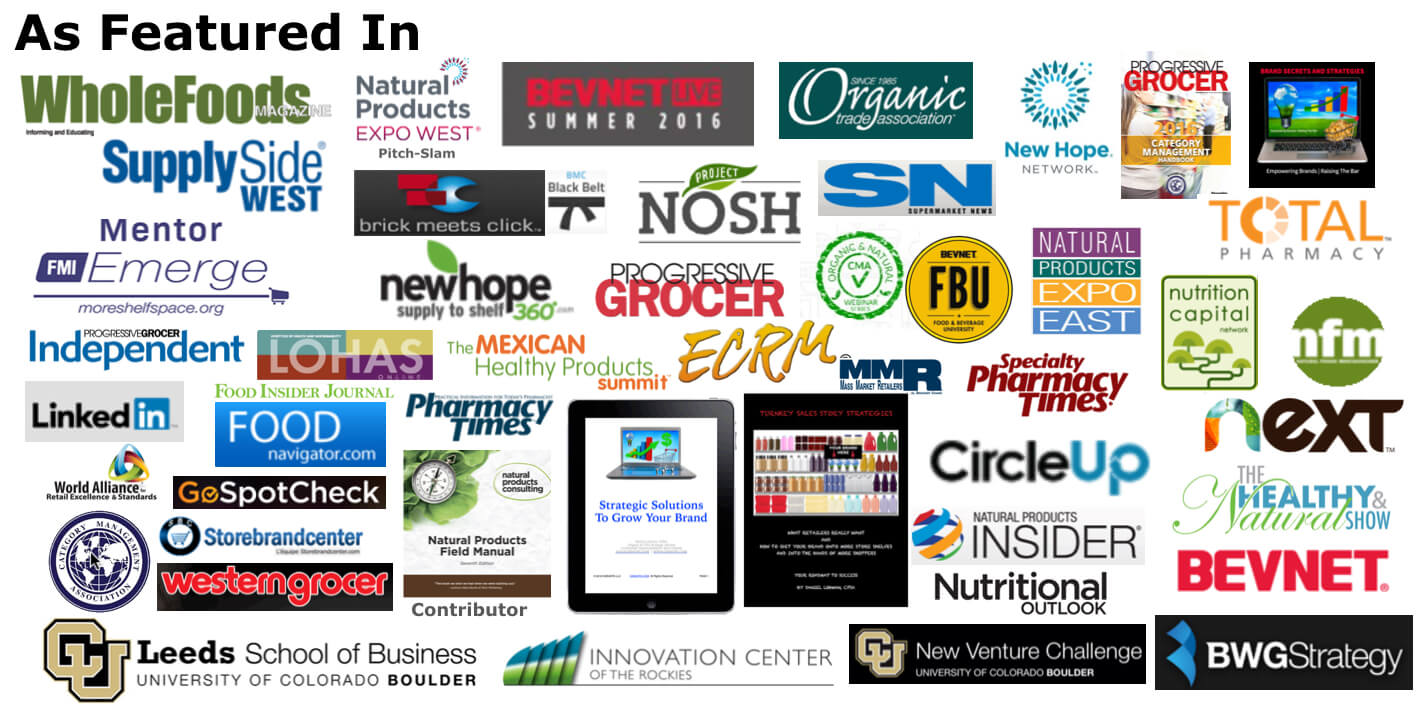 SEND YOUR PODCAST, SPONSOR, TRAINER & SPEAKER INQUIRIES TO:
YOUR INSTRUCTOR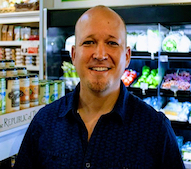 With his finger on the pulse of the today's changing consumer and retailer needs, Mathis has over 15 years of success growing brand engagement and creating sales success stories. His strategic approaches to category and brand management, growth strategy, and marketing, offer a data-centric expertise that helps brands realize short- and long-term opportunities with retailers and consumers alike. He provides innovative sales and marketing solutions that encompass real world scenarios and executable game plans. As a growth pioneer for numerous brands at leading retailers including Kroger, Whole Foods, The Fresh Market, and a founding partner of M2 Brands, Mathis is game-changer for brands. He is focused on stacking successes and building partnerships for brands across the CPG landscape.
Your Instructor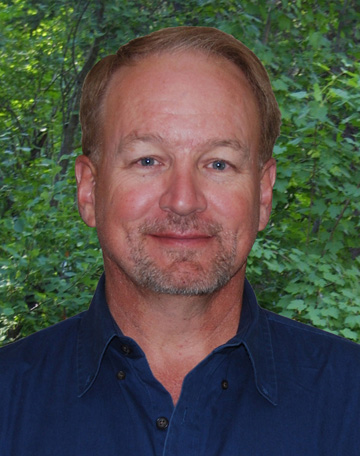 Dan Lohman is a Strategic Advisor in the CPG and Organic Industry. His company, Brand Secrets and Strategies (Category Management Solutions) provides proven strategies to grow sales and profits for your natural food brand. Dan is known for his unique ability to assist companies in expanding their retail distribution and improving merchandising.

With over 25 years in the industry, Dan's extensive knowledge and expertise reaches far beyond traditional category management and has earned him recognition throughout the industry as an expert, speaker, trainer and thought leader. This Category Management expert is passionate about mission-based brands, making a healthier way of life more accessible, empowering brands and raising the bar in our industry.
His popular Brand Secrets and Strategies articles, podcast, YouTube channel, and courses teach brands what retailers REALLY want, how to get their product on the shelf and into the hands of more shoppers saving valuable time and money.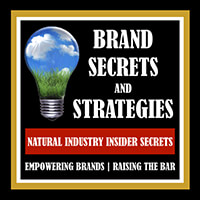 The Brand Secrets and Strategies podcast is an audio natural products accelerator for food startups, entrepreneurs and emerging health-focused brands and retailers. It's radically different and raising the bar in our industry. In addition to sharing his CPG experience, Dan talks with well-known thought leaders, CEOs and Founders of successful industry organizations and brands who candidly validate these strategies while sharing insider secrets and their advise with you.
As a top contributor to the leading trade publications, Dan has more than 400 published articles to his name. As a trusted and respected member of the natural community, he is successfully leveling the playing field between conventional and natural.
His weekly newsletter, educational podcast and training courses are revolutionizing the industry and have become an invaluable resource for brands and retailers seeking to grow sales and profits.
To learn more or connect with Dan, visit BrandSecretsandStrategies.com or email [email protected].
Frequently Asked Questions
When does the course start and finish?
All of my courses are self paced. The course starts now and never ends! You decide when you start and when you finish.
How long do I have access to the course?
You will have lifetime access to the course.
What if I am unhappy with the course?
We would never want you to be unhappy! If you are unsatisfied with your purchase, contact us in the first 30 days and we will give you a full refund.
How long is the course?
While it's best to go through all modules in one week, you can complete it in one day. To get the most from the course, it's advisable that your team go through the course to achieve maximum benefit. Each module has one easy to digest strategy that you can instantly adopt and make your own - one that you can use to grow sustainable sales and compete more effectively. Remember that the goal is to get your product onto more retailer's shelves and into the hands of more shoppers.
Where can I receive help and support?
Join our private Facebook group. Here is where you can ask questions, engage with our community, and share resources. You can also reach me via email at
[email protected]
Where can I find other courses like this?
Building a brand in retail is challenging. Wouldn't it be great if you just had a roadmap? In response to your feedback and requests for training on specific pain points, I am releasing a series of courses addressing one key topic at a time to guide you, and help you avoid the pitfalls. Click here to learn more about and enroll in these online mini-courses specifically designed to solve your most pressing challenges and questions, help grow sales and save you valuable time and money: www.cms4cpg.com/courses. It's your roadmap to success
Where can I find other free resources?
Look for my weekly newsletter, including my "Tip Of The Week" in your inbox. If you haven't already, head over to my Start Here page and subscribe. Other helpful resources include reading my articles and listening to my Brand Secrets and Strategies podcasts which can be found on www.BrandSecretsandStrategies.com. While you're there, make sure to also check out the Resources tab. Here you will find many free downloads and tools to grow your brand and save you valuable time and money!
Course Curriculum
WHAT RETAILERS REALLY WANT - BRAND BUILDING SUCCESS STRATEGIES
Available in days
days after you enroll
Image is the property of CMS4CPG LLC, distribution or reproduction is expressively prohibited.